We Are Here To Help
You Need an Advocate,
Not Just any Lawyer
We pride ourselves on being a true advocate for our clients.
About

Haghani Law

Effective advocacy is built upon two bedrocks:
Listening to the client's message; and
Believing in the client's case.
As Dale Carnegie said, an effective advocate must actually ENTER INTO the cause he advocates and the case he argues.
Haghani Law has more than a decade of experience in effectively advocating for clients. They are known to work tirelessly for each client, dedicating personalized attention and all resources to ferociously advancing their interests.
At Haghani Law, Milad and his team strive to advocate for each client effectively. They listen to the message and believe in the case they take on. As a result of implementing this approach, they take on the task of advocacy at Haghani Law, personally."

Learn More

Long Term Disability Litigation
---
With our expertise in LTD claims against top insurers and partnerships with medical professionals, we provide result-oriented, personalized legal services. Our aggressive approach secures your maximum entitlement to LTD benefits.

Real Estate Transactions
---
Haghani Law helps you to maneuver the complicated road of residential real estate purchase or sale transactions. We believe that purchasing or selling a house need not be a complex process for the purchaser or seller. Leave the complexities to us.

Personal Injury Litigation
---
Having an effective advocate is crucial in motor vehicle accident, motorcycle, or bicycle accident litigation, protecting victims' rights, navigating legal processes, in securing fair compensation.

Immigration and Refugee Claims
---
People being persecuted due to their race, religion, sexual inclinations, and political opinions, in certain countries, may flee their own country to seek asylum in others such as Canada.
You're in the best of hands.
We Go The Distance For You – Literally
We take your matters personally. In fact, we tend to obsess over your success! Creatively and persistently we leave no stone unturned to ensure that you achieve the best possible outcome. Throwing in the towel is one thing we don't do. On top of that, rely on us to come to you for a face-to-face meeting.
You Have Our Full Attention – From Beginning To End
Here you get to talk to your lawyer when and where you need to. We make cutting-edge legal services available at our clients' fingertips. We listen to our clients and we listen carefully because we know that your case is unlike any other we ever had or we ever will have. 
You are Covered in Every Imaginable Way
We pride ourselves in being true advocates for our clients. That is a high threshold and we are constantly striving towards it. That's why we are always building upon our vast enterprise to ensure you are covered in every imaginable way. We provide value to our clients by making our ever-expanding network of connections available at their fingertips. Afterall, it's not ONLY what you know, but who you know. 
"I sustained severe injuries, including a brain injury and orthopaedic injuries, in a car accident that was not my fault. I am an engineer by training, and owned a successful business at the time of the accident. Due to my injuries, I was unable to continue working. He secured the compensation as expected. He is a cutting edge lawyer who lives and breathes the law."

Donna James
"He has tremendous litigation skills. I've never known another lawyer more prepared or focused. He has the ability to dissect a case much like a skilled surgeon, with absolute calm. Nothing seems to rattle this guy or distract him from his goal on a case. He's also one of the most ethical lawyers I've ever known."

Charles Jenners
"I practiced for many years as a nurse. Unfortunately, I was involved in a serious car accident and I sustained significant orthopaedic and other injuries. At the time of the accident, I spent the majority of my professional time as a surgical nurse at a large teaching hospital. He helped me get back on track with financial assistance through compensation. Thank you very much."

Shirley Khloers
"Greetings,
This is to give my unreserved support to Haghani Law Office. My family and I had the pleasure of working with Mr. Milad Haghani and his professional team including Mr. Ali Amani for purchasing our home and then refinancing it.
They have the experience and expertise to give you the peace of mind about all the aspects of your project and transaction, and are very punctual and thorough when it comes to details and timeline.
What we truly appreciate about working with them were their wise counsel, humbleness, fair pricing, and excellent communication."

Pedram Rasti
"I am honored to have been represented by Mr. Haghani during my motor vehicle accident case. He is a very brilliant, tactful, and dedicated lawyer who worked tirelessly to ensure that I got the best possible results. I have had other lawyers in the past but none has come close to this level of professionalism and dedication that I experienced with Mr.Haghani. He took my fight very personally which was quite remarkable and admirable. I would encourage other lawyers to borrow a page from his book.
His entire staff was quite helpful and knowledgeable and maintained a high level of proficiency throughout. I would like to thank Haghani Law Office for a job well done and would strongly recommend them to provide service to anyone who is involved in any type of personal injury matter."

Joyce Buntiff
"Mr. Haghani is the best lawyer my husband and I have ever dealt with, from our experience. He is very professional, a real gentleman and his rates are very good compared to other lawyers. I strongly recommend Mr . Haghani. His team is very polite and helpful. They listen and deliver. We are glad we met him, and from now on he will be our lawyer for any further legal matter we may have in the future. Thank you! Sara from RichmondHill I would give more stars if I could!"

Lina Nnagh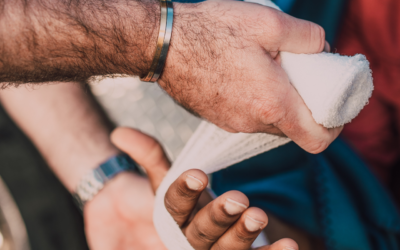 When facing the challenges brought forth by a personal injury, it's crucial to assemble a strong and compelling case to ensure rightful compensation and justice. The foundation of a successful personal injury case lies in gathering and presenting key evidence that...
Please do not hesitate to contact us. We will promptly respond to your inquiry and eagerly anticipate the opportunity to assist you.