We Are Here To Help
You Need an Advocate, Not Just any Lawyer
Book Your Appointment
Easy & 100% Secure Payment System
We pride ourselves in being a true advocate for our clients.
About

Haghani Law

Effective advocacy is built upon two bedrocks of
listening to the client's message; and
believe in the client's case.
As Dale Carnegie said, an effective advocate must actually ENTER INTO the cause he advocates and the case he argues.
Milad Haghani has more than a decade of experience in effectively advocating for his clients. He is known to work tirelessly for each client, dedicating personalized attention and all resources in ferociously advancing their interests.

Motor Vehicle Accidents
---
Car accidents can result in catastrophic injury or death. We will ensure you are compensated for all your losses by pursing accident…

Real Estate
---
Our real estate services include representing you in purchase, sale, or refinance of your home, office, land, or any other real…

Long Term Disability
---
Have you been denied your disability claim? Does the insurance company claim you can return to work when you are certain…

Slip and Fall
---
A sudden trip and fall or other accidents caused by failure to properly maintain a store, sidewalk, or other property can result to…

Estate Administration
---
An experienced probate lawyer can ease the executor's task of administering estate of a deceased, in accordance with their last…

Power of Attorney
---
A Power of Attorney is a legal document that allows the grantor or the person granting the power (also known as the donor) to…
You're in the best of hands
We Go The Distance For You – Literally
We take your matters personally. In fact, we tend to obsess over your success! Creatively and persistently we leave no stone unturned to ensure that you achieve the best possible outcome. Throwing in the towel is one thing we don't do. On top of that, rely on us to come to you for a face-to-face (but socially-distanced) meeting.
You Have Our Full Attention – From Beginning To End
Here you get to talk to your lawyer when and where you need to. We make cutting-edge legal services available at our clients' fingertips. We listen to our clients and we listen carefully because we know that your case is unlike any other we ever had or we ever will have. 
You are Covered in Every Imaginable Way
We pride ourselves in being true advocates for our clients. That is a high threshold and we are constantly striving towards it. That's why we are always building upon our vast enterprise to ensure you are covered in every imaginable way. We provide value to our clients by making our ever-expanding network of connections available at their fingertips. Afterall, it's not ONLY what you know, but who you know.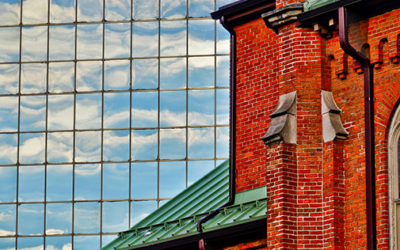 Have you wondered why there seem to be a lot more construction projects in the GTA lately? You are not alone. There has in fact been a rise in the pace of construction in not just the GTA, but the entire province lately. I have often marveled at how quickly some...
"I sustained severe injuries, including a brain injury and orthopaedic injuries, in a car accident that was not my fault. I am an engineer by training, and owned a successful business at the time of the accident. Due to my injuries, I was unable to continue working. He secured the compensation as expected. He is a cutting edge lawyer who lives and breathes the law."

Donna James
"He has tremendous litigation skills. I've never known another lawyer more prepared or focused. He has the ability to dissect a case much like a skilled surgeon, with absolute calm. Nothing seems to rattle this guy or distract him from his goal on a case. He's also one of the most ethical lawyers I've ever known."

Charles Jenners
"I practiced for many years as a nurse. Unfortunately, I was involved in a serious car accident and I sustained significant orthopaedic and other injuries. At the time of the accident, I spent the majority of my professional time as a surgical nurse at a large teaching hospital. He helped me get back on track with financial assistance through compensation. Thank you very much."

Shirley Khloers
For inquiries, please fill in the following contact form