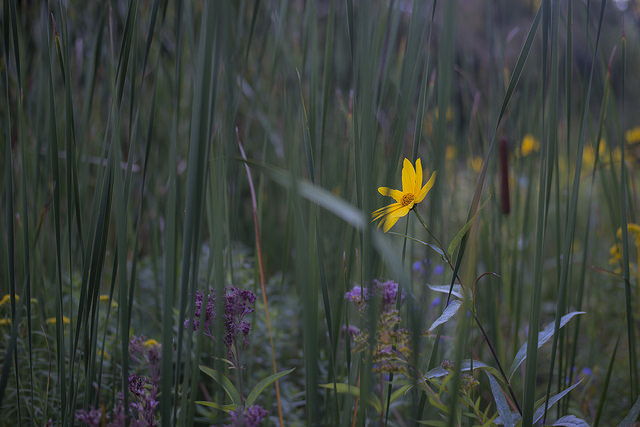 Medical & Rehabilitation Benefits – Part II
ACCIDENT BENEFITS IN ONTARIO
A BRIEF OVERVIEW
Part III
This is the third post in a series called "Accident Benefits in Ontario – A Brief Overview". In these posts we talk about different aspects of Ontario's Accident Benefits insurance coverage, also referred to as the no-fault insurance. Almost all of the content discussed in these blogs deal with the law as it applies to accidents that happened on or after September 1, 2010. Please contact us if your accident took place before September 1, 2010 and you would like to apply to accident benefits.
I
n the last post we talked about Medical and Rehabilitation ("Med/Rehab") Benefits briefly and answered a few questions about the Minor Injury Guidelines (MIG). In this post we will delve a bit deeper into this type of accident benefits.
We discussed that Medical benefits will cover the costs of therapy (e.g. chiropractic, physiotherapy, or massage therapy), medication, or prescription glasses, while Rehabilitation benefits will pay for expenses such as financial counselling vocational assessments, or family counselling.
Transportation Expenses
Bear in mind that your insurance company will also have to pay the cost of your transportation to and from treatment sessions, including transportation for an aide or attendant. Unless the car accident victim's injuries are catastrophic in nature, there is a 50 km deductible in place. This means that if the two-way distance (most direct route) is less than or equal to 50 km there will not be any coverage.
For each additional kilometer that the victim of car accident has to drive his or her own vehicle, the insurer will pay $0.38/km. The insurer will also pay the taxi fare if it is reasonable and necessary. The Transportation Expenses Guidelines explain that the most economical, practical and appropriate mode of transportation must be taken by the insured. Transportations with air, rail or bus need to be discussed with the insurer first before being incurred.
How long can I receive medical or rehabilitation benefits?
As discussed in the previous post medical and rehabilitation benefits cover up to $50,000 in case of non-catastrophic injuries, $1,000,000 in catastrophic injuries, and $3,500 for minor injuries, assuming that no optional benefits had been purchased. Assuming that no optional benefits were purchased and the person has not sustained catastrophic impairments, med/rehab benefits are available for no longer than 10 years after the accident if the person was 15 years or older at the time of accident. If the victim of car accident was younger than 15 years, med/rehab benefits are available until the person reaches the age of 25.
What are catastrophic injuries and how do they change the availability of med/rehab benefits?
Despite erosion of accident benefits over the past few years, catastrophic impairments still attract additional benefits for the insured. For example the amount of med/rehab benefits available will jump to $1,000,000, which is available for use over the lifetime of the injured person.
The definition of catastrophic impairments has changed over the years since its original conception in 1996. For collisions that occur on or after September 1, 2010 the definition of catastrophic impairment is as follows:
a) Paraplegia or quadriplegia;
b) The amputation of an arm or leg or another impairment causing the total and permanent loss of use of an arm or a leg;
c) The total loss of vision in both eyes;
d) Brain impairments that result in,
a. A total score of 9 or less on the Glasgow Coma Scale, according to a test administered within a reasonable period of time after the accident by  a  person trained for that purpose, or
b. A sore of 2 (vegetative) or 3 (severe disability) on the Glasgow Outcome Scale, according to a test administered more than six months after the accident by a person trained for that purpose;
e) An impairment or combination of impairments that, in accordance with the 4th edition of the AMA's Guide to the Evaluation of Permanent Impairment, results in 55% or more impairment of the whole person; or
f) An impairment or combination of impairments that, in accordance with the 4th edition of the AMA's Guide to the Evaluation of Permanent Impairment, results in a class 4 impairment (marked impairment) or class 5 impairment (extreme impairment) due to mental or behavioural disorder.
When can one access the additional benefits available through catastrophic impairment designation?
If the victim of car accident sustained injuries described under clause (a) to (d) above, additional funding may be available any time after the accident, assuming that the insurer agrees with the categorization of his or her injuries as catastrophic. At times, in-person evaluations are required to confirm the impairment. However, if sufficient documentation is available, determination may be on based on file review alone.
However, determination of catastrophic impairment for victims of car crashes who may qualify under clauses (e) or (f) is only available once two years have elapsed since the accident or a physician or a neuropsychologist (in cases of brain impairment alone) states in writing that the injured person's condition is unlikely to improve to the point that it is no longer catastrophic.
Definition of catastrophic impairment and in particular the last two defining clauses (e) and (f) have been subject to extensive litigation and interpretation and guidance on what they mean and how to apply them are available in decisions of arbitrators and judges.
Catastrophic benefits are getting eroded further, starting June 1, 2016
The definition of catastrophic impairments is again being changed starting June 1, 2016. The changes will not be retroactive and as such only apply to accident on or after June 1, 2016. However, it is obvious that benefits continue getting eroded when one considers the proposed changes and how entitlement to this third tier of benefits under catastrophic impairments designation is becoming more difficult.